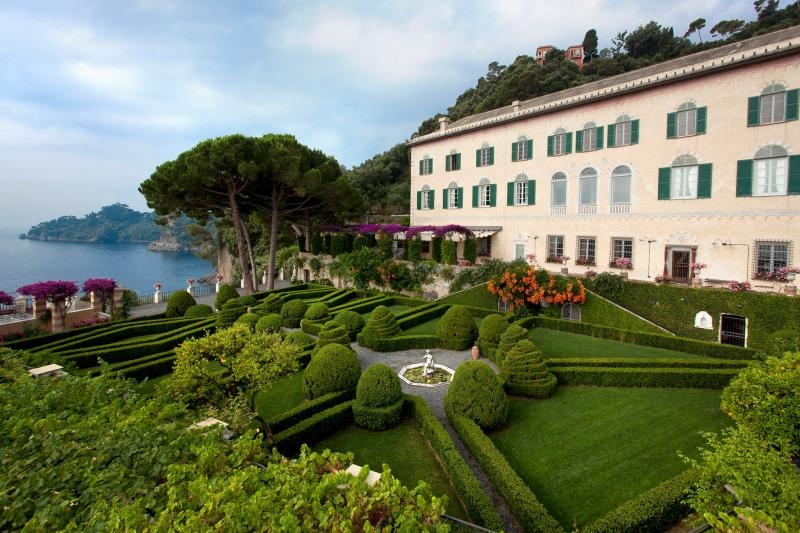 Cervara combines reality with imagination, and history with legend; a rare concentrate of wonders similar to that kept in the Benedictine Abbey, is hard to find.
The structure includes the church of San Girolamo, a beautiful quadrangular cloister, a watchtower built to guard the area from attacks, a wonderful Italian monumental garden overlooking the sea and a beautiful botanical garden filled with the scents of Florentine lemon trees and Chinese mandarin oranges.
The Cervara Abbey, located in Santa Margherita Ligure on the Gulf of Tigullio, is member of ADSI (Association of Hystorical Italian Buildings).