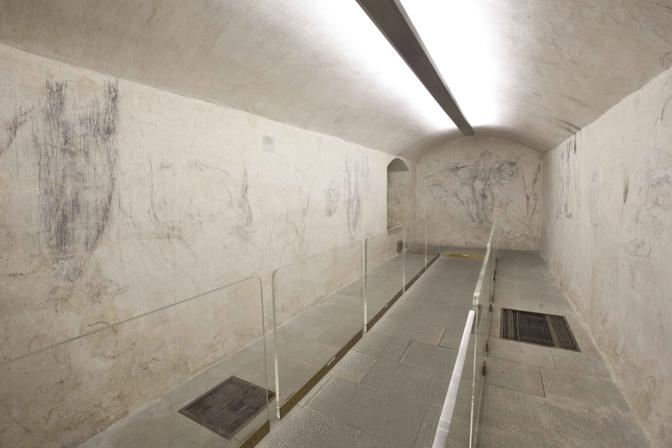 Did you know that Michelangelo had a secret room inside Florence Cappelle Medicee?
It was just 2x7 meters with one window; here he have create a lot of drawings on his old works and new projects, all of them were discovered  in 1975 by Paolo del Poggetto during some refurbishment works.
The room is never been open to the public, but now the world can see this amazing secret! In 2020 you'll can see the works that Michelangelo did during his prisonery for surviving at Medici's revenge.