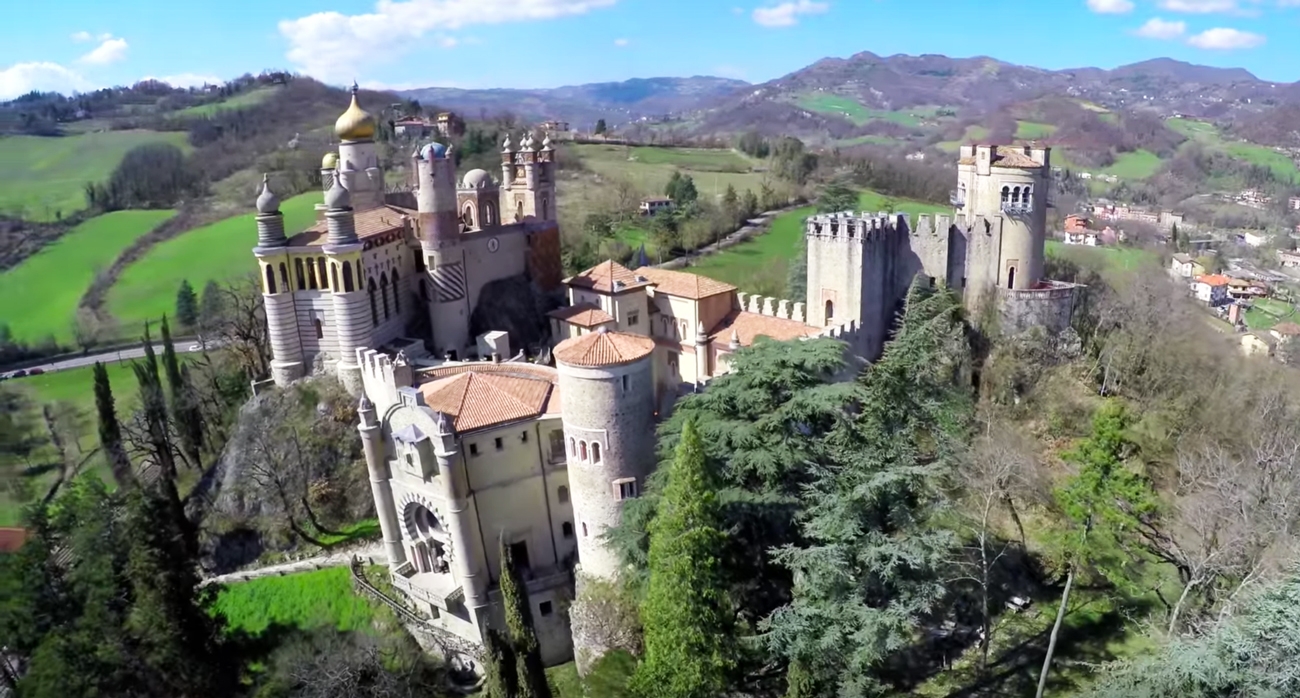 It is one of the most beautiful castle in Italy, a mixed style of  Moorish and Medieval, reach of colours and magic.
The brilliant man of science Cesare Mattei, wished to build it in 1850 and was completed in 9 years; inside he wanted a particular room, the "hall of 90", to celebrate his 90th birthday but unfortunately he died 30 years before this celebration.
After Mattei's death, the family sold the build to a merchant that was called "Il Mercantone", he added some unreal pieces to the castle and used it for turism. Fortunately in 2005 an Italian Bank Foundation bought it and started a huge refurbishment that at the moment is just at a 2/3 of the total works.
You can visit is in Grizzana Morandi near Bologna (Emilia Romagna), all year around.