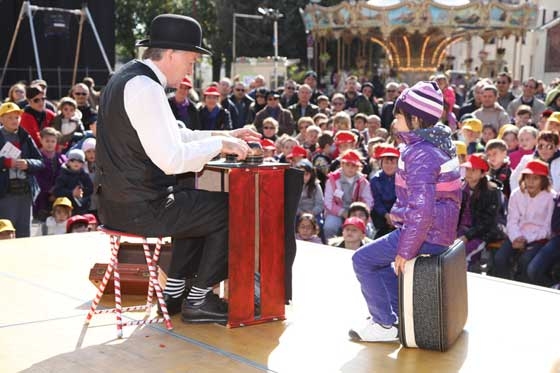 This is the 30th anniversary of this festival, there will be 80 events of street art and theatre from October 8th to February 11th.
"Le Fiere del Teatro" (theatre's fairs) will start the festival with a double appointment sunday 8 and 15 October; 50 companies from 20 different nations will performe for a total of 100 different shows each sunday, everywhere in the city!
In the rich list of events you can find "La città dei ragazzi" (childs town) on Sunday October 8th: a city where the role switch from adults to childs; or "La scuola va a teatro" (school goes to the theatre) for kids from 4 to 18 years old that will watch classical performances in a lot of different languages.
If you want to know the other events of this festival, look at the website www.sarmede.org